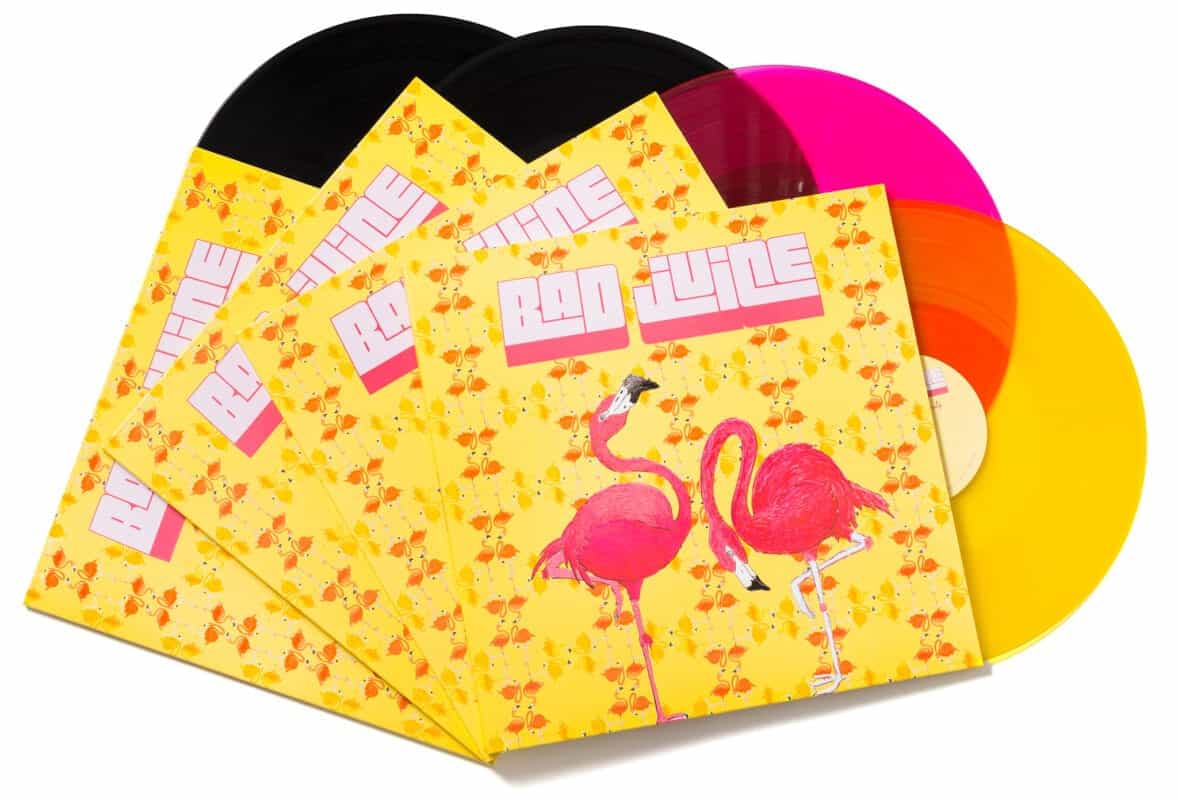 High Pulp – Bad Juice
High Pulp – Bad Juice – album release date Oct 23. 
Originally released in 2018 as a small vinyl run. Deluxe 2LP on magenta & yellow transparent vinyl available now. 
High Pulp are an 8-piece band that emerged from the Royal Room, a legendary Seattle Jazz club where they held "Funk Church" jam sessions in 2017. Their signature sound is a Psychedelic fusion of Hip-Hop, Funk, Jazz, and Soul which come together with complex, well thought out arrangements and progressive style. After successful sessions and premieres with prestigious station KEXP, and being at the forefront of the Seattle music scene.
"Bad Juice answers the new millennium's post-trip-hop, ambient, drum & bass call – contemporary with vinyl sharp grooves, macramé arrangements, and session-level instrumentation. The form is asymmetric, but the effect is magic". – Earshot Jazz
"It's hard to imagine throwing on this LP and feeling anything less than joy. From the pink flamingos on the cover to the buoyant, flashy grooves embedded in each song, Bad Juice is the soundtrack to your carefree, balmy summer nights." – KEXP